$49.00 – $3,999.00
Pure silver. Mirror. We GUARANTEE CHROME!
EASY CHROME's shine is near equal to our silver nitrate system. So it can repair chrome as well. Fix your chrome with just a can of Easy Chrome in the trunk. As easy as that! The same shine as our Chroming machines but in a simple spray!
With or without a topcoat, if you are looking for a chrome paint that is tough as nails, then Easy Chrome is the perfect choice for you. It will give you a mirror-like finish that will last for years to come.
Description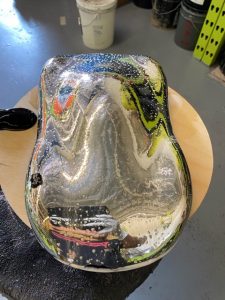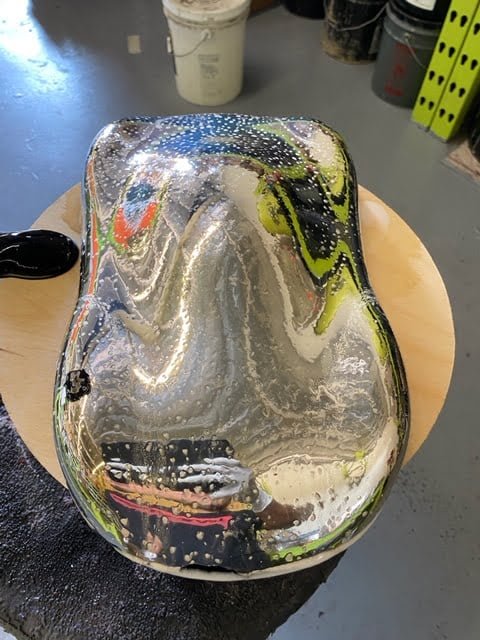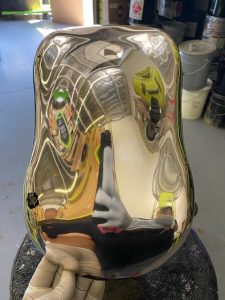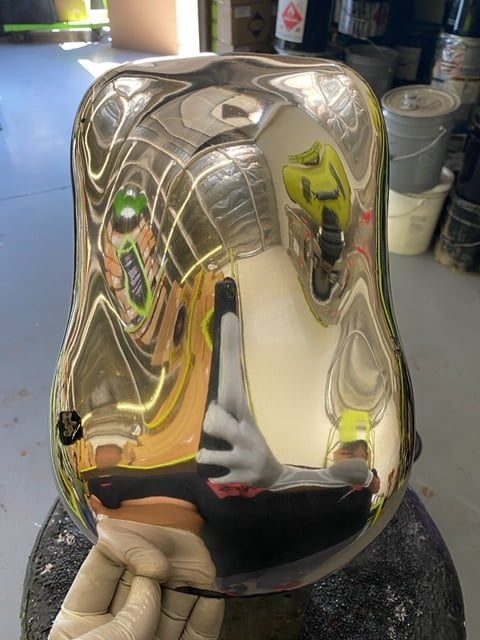 Our new Miracle Clear is made for our Easy Chrome. It comes out foamy but clears up crystal clear.
Note: All kits include speedshapes, which you can use to test and practice the application. You may dip the basecoated speedshape in the EC paint to test. Dunk it half way in, let it dry, and it's done. The other non-basecoated speedshapes can be used to practice your basecoat and DRYING times. You can brush, spray, or dip them. It is recommended that you do this before starting.
Easy Chrome on Harley Davidson tank by My Aerophil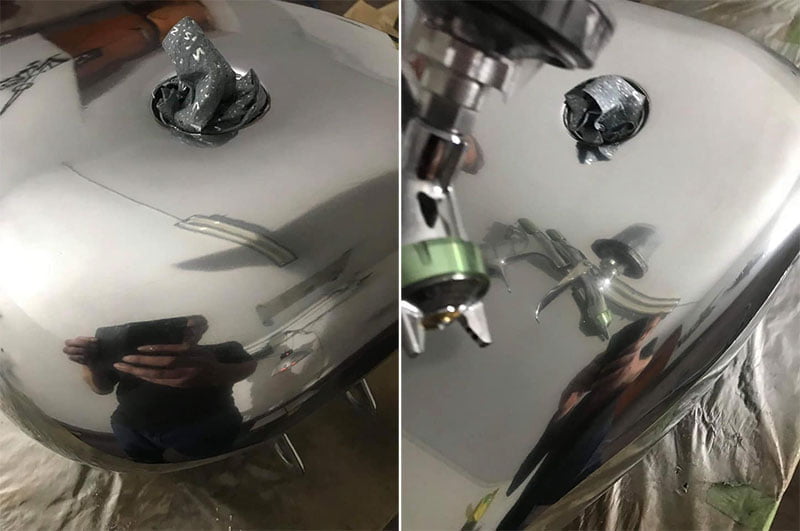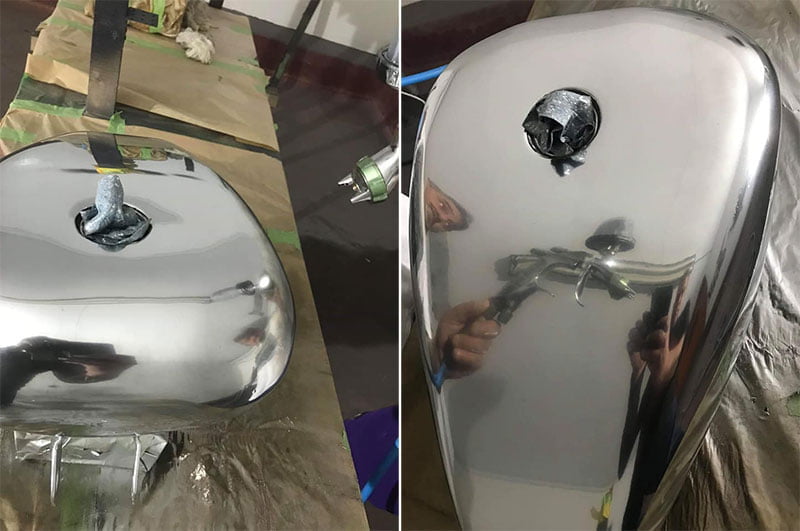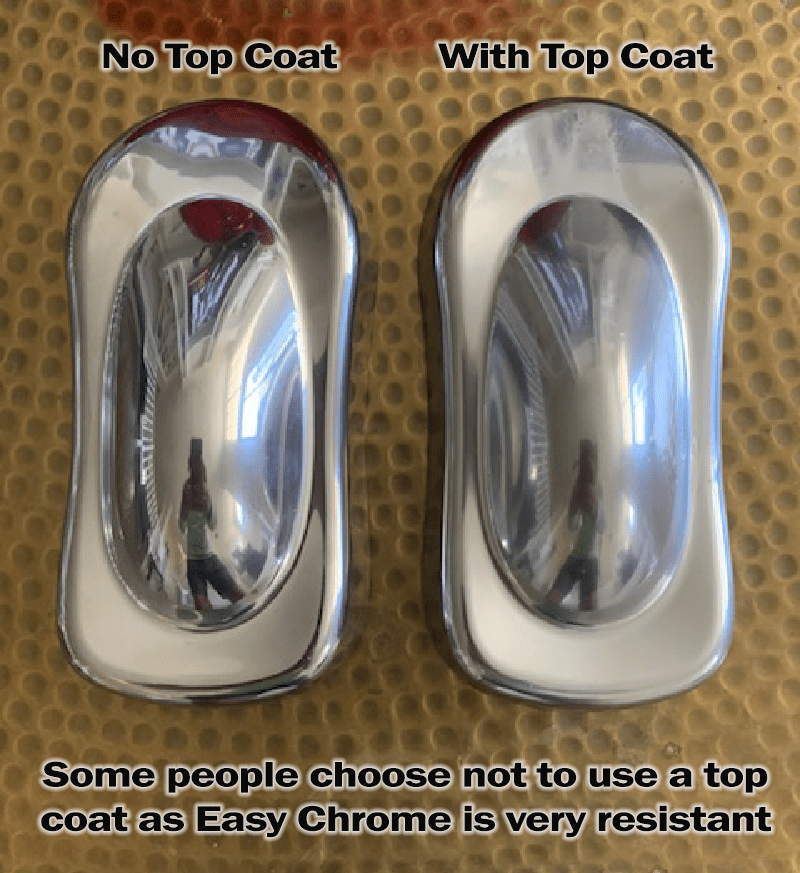 Before applying EC, you must test the dryness of the basecoat using a small brush (just a couple small swipes). If it doesn't turn into a mirror finish within 30 seconds, the basecoat is not dry enough. It needs to wait in heat. For Technical Support Call 323-515-1100 or Email [email protected]
Additional information
| | |
| --- | --- |
| Kits & Individuals | Hobby Kit, 30-ft Chrome Kit, Brush and Spray Kit, 250-sqft Kit, 500-sqft Kit, 2000-sqft Kit, Chrome Can 12oz, Topcoat Can 12oz, Basecoat Can 12oz, Easy Chrome 6oz |